Save the Date!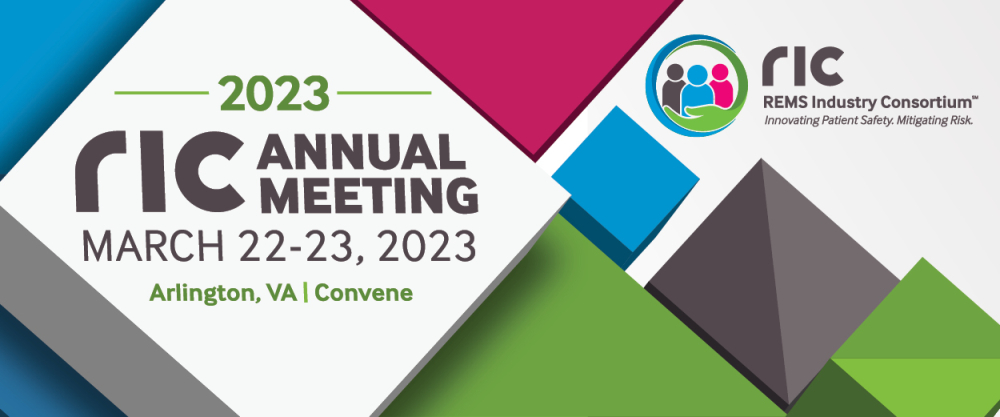 The REMS Industry Consortium fosters collaboration and innovation to advance patient safety, appropriate access, and best practices in REMS-related drug and biologic risk management.
Now you can be a part of their inaugural conference. If you're interested in sponsoring the event, please contact Christina DeRose (cderose@remsconsortium.org).
Tuesday, March 22-Wednesday, March 23, 2023, Convene Center, Arlington, VA
Featuring respected leaders in REMS alongside FDA partners
Enjoy topics such as Why RIC, Why Now? and Codex REMS Integration, plus case studies and technology solutions.
It's an action-packed two-day event designed to connect REMS professionals, fostering knowledge sharing and personal connections. Get in on the ground floor of the meeting that celebrates REMS innovation in the service of patient safety
Click here to sign up for updates.
Full Details and Registration Opening Soon! Special Registration Prices for RIC Members.