A Message from the Board
October/November 2022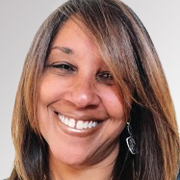 What an honor to be a part of this group of patient centric individuals committed to patient safety and risk management! I thought I had it made since I lead one of the most talented risk management teams in the U.S. Our small team of five support Risk Management for the North American region, for Jazz Pharmaceuticals. RIC fosters collaboration with the purpose of identifying and promoting innovative approaches to patient safety through risk mitigation. The REMS industry provides endless opportunities to problem solve and RIC is poised to be the one stop resource for all stakeholders in the space. We are so excited about the ability to engage with other industry professionals, identify best practices and share resources and tools to enable a level of ease in REMS preparations.
The ever-changing landscape of the Risk Evaluation and Mitigation Strategies requires input from pharmaceutical and regulatory agency representatives that are on the front lines of ensuring the benefit of a marketed drug outweighs any associated risk. RIC seeks to bring volume to the many voices that contribute to this important mission and connect subject matter experts and novice alike, for the most robust approach available for patient safety. Imagining new ways of working across the spectrum of stakeholders to deliver tools that will support FDA requirements and avoid over burdening the healthcare system.
The five work groups currently established in RIC have made significant strides in tool development in a very short time span. The REMS 101 course was developed by REMS Industry Professionals on the RIC as a tool to be used by professionals to learn about REMS and is available on the RIC website!
Being a member of RIC provides multiple opportunities to contribute to content for resource sharing and publishing. We welcome the opportunity to connect and engage with those in the space looking to make an impact on how REMS are executed and understood by stakeholders. Getting involved with meaningful initiative and sharing in the development of tools is right at your fingertips, join us!
This has been an amazing start to this nonprofit organization and none of it would have been possible without the amazing members of the Board of Directors and all contributing members! I look forward to working with them and thank each one for their commitment to making this resource possible.
Looking forward to connecting with YOU!
Kind Regards,
Sherice Mills
RIC Board Vice-chair
September 2022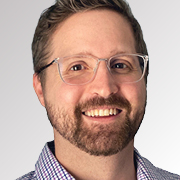 In this Together: Patient Safety and Risk Management
I'm thrilled to address our members for the first time in the RIC Newsletter! Thank you for your willingness to get involved and help drive the future of REMS for our industry!
As we know, REMS programs exist at the intersection of safety, regulation, and operations that help ensure that the benefits of a medication outweigh its risks. REMS have far-reaching implications for patients because they are designed to reinforce medication use behaviors and actions that support the medication's safe use. This awesome responsibility to our patients and to society at large allows each of us a unique opportunity to help advance the science of patient safety and risk management.
For those of you I haven't yet had the pleasure of meeting yet, I lead a team of incredible experts within the REMS & Risk Management Center of Excellence at Johnson & Johnson Innovative Medicine, and like each of you, we work every day to design, implement, manage, and assess REMS programs in the U.S. and risk management programs across North America. Throughout my career, I've worked with many of you and contributed to more than half of the currently approved shared REMS programs and nearly one third of single-product REMS programs across therapeutic areas.
I'm passionate about contributing to better outcomes for patients. When we started planning the RIC nearly 3 years ago, it was clear that companies were struggling with common challenges. From operational design, all the way through evaluating the effectiveness of a REMS program, the issues we encounter are similar. With that perspective, the RIC Mission to foster collaboration and innovation to advance patient safety, appropriate access, and best practices in REMS-related drug and biologic risk management began to take shape.
As we gain momentum this year and looking to 2023, our priorities as the Board of Directors have shifted from building the RIC organization to collaborating across companies with the FDA to address common challenges, including effectively operationalizing complex REMS programs and developing best practices that will be the benchmark for our industry in the years to come.
Our Vision is to improve patient safety and medication access through REMS innovation. To that end, our Working Groups are busy creating educational content for newcomers to the REMS space, engaging with the FDA to help drive innovation and consistency in REMS, and exploring capabilities and technology needed to effectively build and operationalize REMS programs. Our goal is to improve the ability of appropriate patients to access treatment safely while minimizing complexity.
Finally, I want to sincerely thank each of our Board members for their time, effort, and collective dedication to enabling the RIC's goals. As we move towards the end of 2022, keep an eye out for regular information from the RIC for our new educational and operational resources, and particularly for the details on our first ever REMS Industry Consortium Annual Meeting to take place in the first half of 2023!
I look forward to communicating additional updates and information via this Newsletter, put together by Manuel Collazo and the team at Association Headquarters. With the leadership of the Board, supported by our partners at Buchanan, Ingersoll, & Rooney and the team at Association Headquarters, we'll continue to build momentum and advance the science of safety for our patients!
Please reach out if you have any comments, questions, or suggestions, please email info@remsconsortium.org.
All the best,
Kevin Holman, MBA, RAC
Board Chair